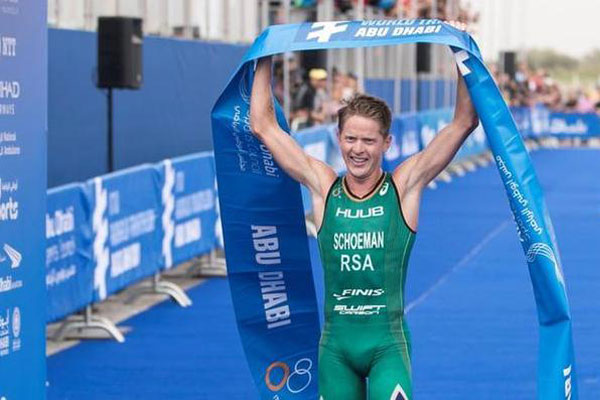 After announcing the 2020 ITU Calendar, get ready for a season full of action in all the Continents. Africa and Oceana have already released their calendars, with plenty of actions in multiple types of events, distances and across more countries than ever.
African Triathlon Union 2020 Calendar
The season in the African Continent will start early February in South Africa, with the Maselspoort Sprint African Cup. And the following week, the World Cup season will start, as the previous years, in Cape Town, where the world's best athletes will vie for some valuable Olympic points, while the Juniors will compete in a Junior African Cup.
The African Cup will then move to Troutbeck, Zimbabwe; Le Morne, Mauritius; Durban, South Africa; Accra, Ghana and Hurghada, Egypt, before celebrating the African Championships in Sharm El Sheik, Egypt, in April.
Rabat will host the next event of the African Cup in middle April, to be followed by Yasmine Hammamet (Tunisia), Agadir (Morocco), Lake Kivu (Rwanda), Larache (Morocco), Dakhla (Morocco) to finish the season in Dakar (Senegal) in November.
Cradle of Mankind, in South Africa, will play host for the 2020 ATU Cross Triathlon African Championships, while Luxor (Egypt) will host the Sprint Duathlon African Championships and Cap Skiiring (Senegal) the ATU Long Distance Triathlon African Championships. The Sprint Triathlon African Championships will be in Mon Choisy (Mauritius) while Windhoek (Namibia) and Kigali (Rwanda) will host the Sprint Duathlon African Cup.
Next year, Africa will have a total of 10 countries hosting events, the highest number ever, with also the highest number of Continental Cups, growing from 12 last year to 15 in 2020, and from 5 to 7 in the case of the Junior Cups.
Oceania Triathlon Union 2020 Calendar
The Oceanic continent will be the first one to kick off the 2020 season, with the Newcastle OUT Paratriathlon Oceania Championships taking place in the Australian city on January 26.
Mooloolaba (Australia) and New Plymouth (New Zealand) will host once more two legs of the ITU World Cup, with Mooloolaba taking place on March 14th and New Plymouth two weeks later. The Kiwi iconic city will play host as well of the Mixed Relay Oceania Championships.
Devonport (Australia) will also host an ITU World Paratriathlon Series on February 29, celebrating also the Sprint Triathlon Oceania Championships, while the Standard Distance Oceania Championships will be celebrated in Moreton Bay (Australia) on April 19.
Gold Coast (Australia) and Runaway Bay (Australia) will organize a leg each of the Oceania Cup, while Lake Crackenback (Australia) will host the Cross Triathlon Oceana Championships.
Change of date for Tiszaujvaros
The iconic World Cup of Tiszaujvaros, in Hungary, has changed dates with the previously announced. To avoid clashes with the European Championships, the 2020 ITU Tiszy World Cup will now take place on July 17-18.