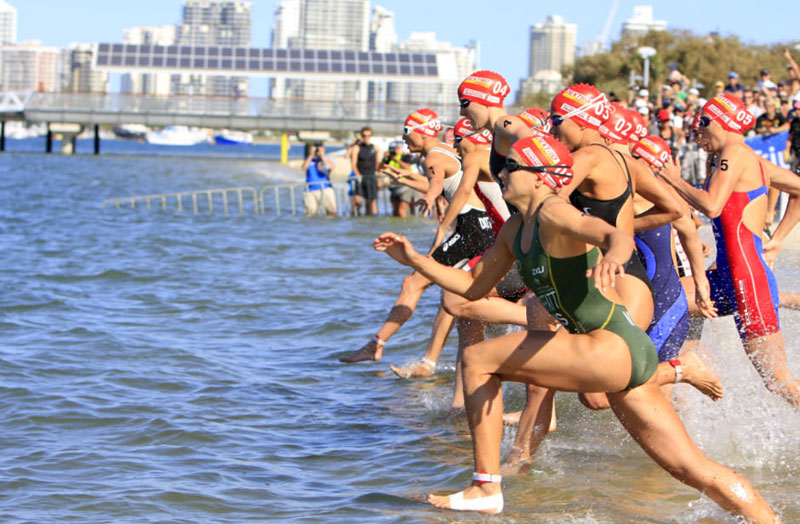 The International Triathlon Union (ITU) is pleased to announce the complete calendar for 2016 including its top tier World Triathlon Series, the full paratriathlon schedule, all multisport World Championships, the World Cup circuit, as well as Continental Cups and Championship events.
"Next year is very important for ITU, as our athletes turn their attention towards Rio in hopes of making their Olympic dreams come true," said ITU President and IOC Member Marisol Casado. "This calendar of events will offer athletes the opportunity to realize those dreams, as well as grow the sport around the world."
While the World Triathlon Series and World Cup calendars were announced earlier in the year, one additional event has been added to the schedule of World Cups with Cagliari, Italy to be contested on May 7-8, 2016.
In addition to the seven World Paratriathlon Events, a stand-alone Paratriathlon World Championships and five Continental Championships will also be held in this historically important year for paratriathlon, during which the sport will debut at the Paralympics. All five Paratriathlon Continental Championships and the World Paratriathlon Events will play a major role in qualification for Rio. ITU will also offer classification opportunities at various paratriathlon races, which will be communicated shortly.
All Continental Confederation calendars have been completed with the inclusion of 55 Continental Cups, which is more than ever in an Olympic year. There are first-time locations on every continent, ensuring triathlon reaches new territories.
Olympic points and quota spots will be on the line at the Continental Championships in Gisborne, New Zealand; Buffalo City, South Africa; and Hatsukaichi, Japan. While Olympic qualification points have already been allocated for Europe and the Americans, their Continental Championship races will be held in Lisbon, Portugal and Buenos Aires, Argentina, respectively.
As the initiative to grow the sport of triathlon in the winter months continues, ITU is excited to announce the addition of the Quebec ITU S3 Winter Triathlon World Cup to its 2016 calendar, along with several Winter Triathlon events that will offer the traditional format.
The event in Quebec, which will be held on February 19-21, will be a three-day long celebration where age groupers, paratriathletes and elites will all have a chance to compete in the snow and ice with a race format that includes snowshoeing, speed skating and skiing. This race comes in addition to the traditional Winter Triathlon World Championships format of running, biking and cross country skiing to be held in Austria February 12-14.
see – ITU Calendar 2016