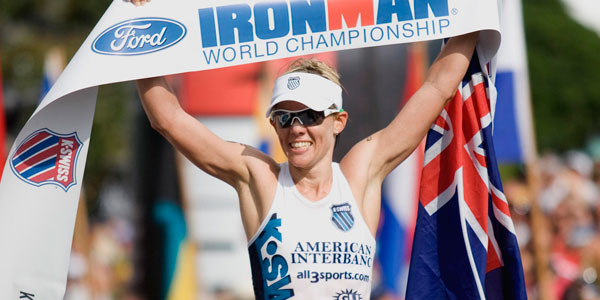 New York, June, 2014 – World Champion Triathlete Mirinda Carfrae and Tara Costa of NBC's The Biggest Loser will race as the cyclists with the Race2Rebuild relay teams at Challenge Family's inaugural US race, Challenge Atlantic City on June 29, 2014.
Race2Rebuild, the endurance charity racing organization founded by athletes after Hurricane Sandy to help families come home, launched a $25,000 fundraising campaign for the athletes to rebuild a family's home with national nonprofit Rebuilding Together. Following the race, the athletes will have the opportunity to volunteer, meet the family they support and help rebuild their home.
"Thousands of families in the New York and New Jersey area are still recovering from Hurricane Sandy, including Atlantic City," said Carfrae. "I'm racing with Race2Rebuild because I know it will help make a difference in the community's recovery and I hope everyone will support the cause."
Race2Rebuild's Challenge Atlantic City relay teams also include athletes from the New York and New Jersey area. "As a Long Island native, I am proud to be a part of the Race2Rebuild team," said Costa. "These athletes believe that their races can make a difference and help the community recover and I'm so happy to be part of it."
The team's participation is made possible with the generous support of sponsor Profile Design. "The effects of Hurricane Sandy can still be felt by many of our tristate area athletes and retail partners," said Profile Design Marketing Manager Larissa Lewis. "We are so inspired by our athletes using Challenge Atlantic City to better their community, and are proud to support them however we can. They are prime examples of the kind of athlete the sport of triathlon is proud to have."
Sponsors Champion System and TYR have donated Race2Rebuild custom gear available for purchase at the team's expo booth, with all proceeds supporting the cause.  "We're tremendously grateful to the athletes and our sponsors for supporting the cause and helping a family finally get home," said Race2Rebuild President Sarah Hartmann. "We're very proud to be racing the inaugural Challenge Atlantic City. Crossing this finish line is going to change a family's life."
Athletes may meet the Race2Rebuild team at 1:30PM on Saturday, June 28 at the expo booth. On race day, after the athletes finish their leg of the race, they will join the Race2Rebuild support station on the course to cheer for the team and fellow triathletes.
"This is an extraordinary way to create tangible results through racing," said Rob Vigorito, Event Director for Challenge Atlantic City. "Rinny, Tara and the Race2Rebuild relay teams have completely embraced our 'Challenge Your Self, Race for a Cause' theme at our inaugural Challenge Atlantic City race weekend. I look forward to joining the Race2Rebuild athletes when they volunteer with Rebuilding Together and help rebuild the family's home."
Support the team, help raise $25,000, which will provide critical renovations to a home impacted by natural disaster and bring a family home.