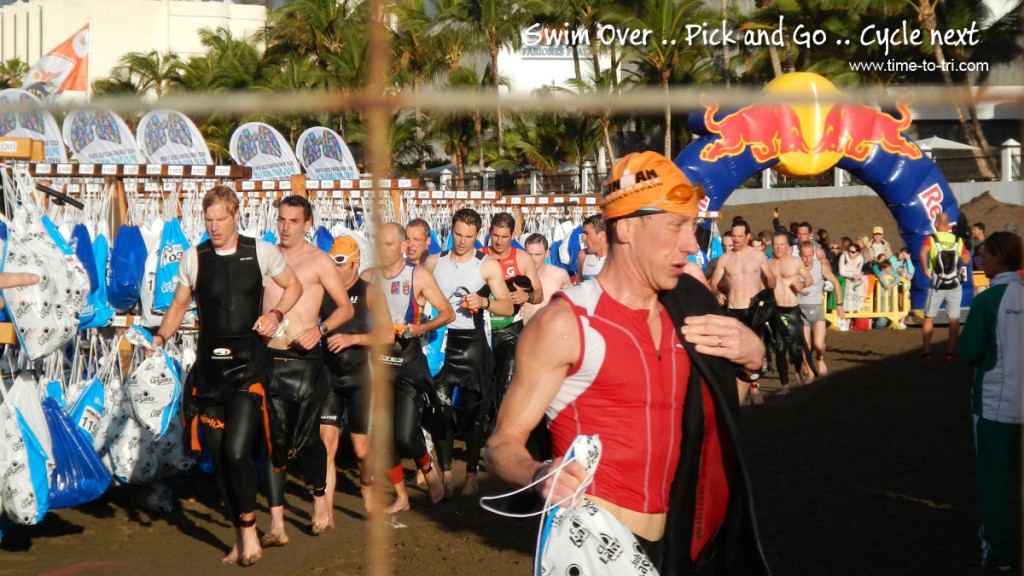 Transition – There is something inspirational and intriguing when it comes to the transition area in triathlon. If ever you have the opportunity, stop and watch the process from the swim to the cycle.
Ironman Lanzarote Triathlon Transition
This is not straightforward, as the athlete is wet and tired after their swim rush. They come out the water, shoot through the shower and move onto the pegs to pick up a bag, that has their cycle leg equipment available. The helmet is placed on the head, and the triathlete moves towards his awaiting 'steed' (bicycle).
The furore is incredible