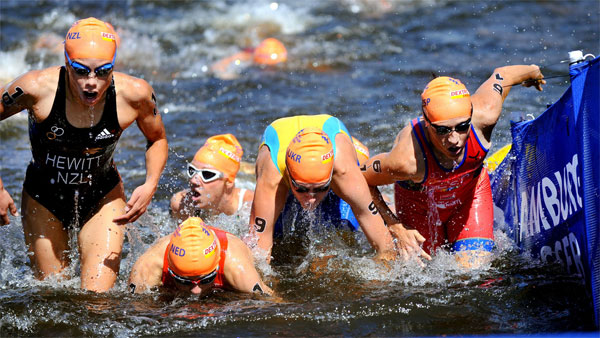 As the Global Financial Services partner of the ITU World Triathlon Series, the new brand will feature across the remaining events in the Series and seen by the global TV audience of 156 million triathlon fans.

New Triathlon Partner
Threadneedle Investments has today launched its new global brand: Columbia Threadneedle Investments.
The official ITU World Triathlon Series Rankings will become known as the Columbia Threadneedle Rankings with a new Leader trophy presented to the top male and female elite athletes.  The Columbia Threadneedle Rankings Leader will continue to wear the bespoke race markings and carry the colours of the new Rankings logo on their bike rack in transition.
Rupert Pybus, Global Head of Brand at Columbia Threadneedle Investments, said: "We have been delighted with our sponsorship of the ITU World Triathlon Series and the substantial international exposure that it provides.  Triathlon is a fantastic way to showcase our new global brand and it gives our clients an opportunity to participate in some of the world's most iconic cities.
Gwen Jorgensen (USA), ITU World Triathlon Champion, said: "I was honored to hold the Leader's Trophy in 2014.  The Columbia Threadneedle Rankings will be as competitive as ever in 2015 with athletes trying to qualify for the 2016 Rio Olympic Games.  I am training and preparing with intent in 2015 and hope to continue to learn and improve."