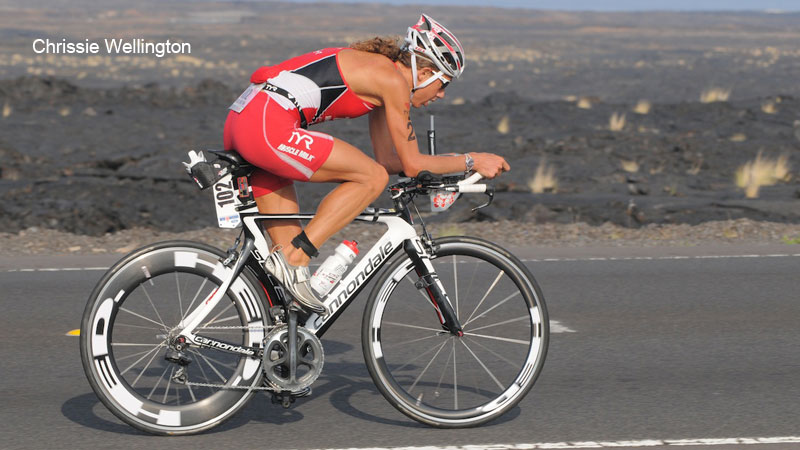 TAMPA, Fla. (September 21, 2017) – IRONMAN, a Wanda Sports Holdings company, announced today that four-time IRONMAN® World Champion Chrissie Wellington, will be inducted into the IRONMAN Hall of Fame. The ceremony will be held on October 11 during race week at the 2017 IRONMAN World Championship triathlon, in Kailua-Kona, Hawai`i.
Chrissie Wellington, First British World Champion, honored for her contributions to and achievements in the sport
"Chrissie's accomplishments in the sport are impressive and it is fitting that she should be inducted in her first year of eligibility," said Andrew Messick, Chief Executive Officer of IRONMAN. "Chrissie exemplifies the role of an IRONMAN World Champion and has defined what it means to be a professional triathlete in the modern era. Her achievements have furthered the sport and inspired many to become IRONMAN triathletes themselves. We are honored to induct her into the IRONMAN Hall of Fame, joining the other elites of the sport."
Originally from Norfolk, England, Wellington is a four-time IRONMAN World Champion and carried an undefeated record by winning every full-distance IRONMAN triathlon she started during her professional career. Ultimately, Wellington earned 10 career IRONMAN® triathlon wins and seven IRONMAN 70.3® wins. Wellington also still holds the women's world record for fastest IRONMAN triathlon finish time of 8:33:56, recorded in 2011 at Spec-Savers IRONMAN South Africa.
Within a year of turning professional, Wellington captured her first IRONMAN World Championship in her debut at the event in 2007, becoming the first British athlete, male or female, to win the race. She would go on to win three additional IRONMAN World Championship titles in 2008, 2009 and 2011. She is one of only three women to win IRONMAN World Championships three consecutive times and set the IRONMAN World Championship course record of 8:54:02 (2009), which stood for five years.
"Once you decide to leave the sport as a professional athlete you think your days of being awarded accolades are over—I am truly humbled and excited to see my name featured among our sport's greats, whom I have so much admiration and respect for," said Wellington.
"I devoted five years to being the best athlete I could be. No short cuts, no stone left unturned," Wellington continued. "I would rather have five years of excellence than 10 years of mediocrity. My life has changed for the better from being able to achieve and experience what I did."
Founded in 1993, the IRONMAN Hall of Fame was created to honor individuals, like Wellington, who have made outstanding contributions to the growth of IRONMAN, the world's most famous endurance race series. Wellington will join a prestigious list of remarkable individuals honored not only for incredible athletic achievements, but also for what they have given to the sport of triathlon and IRONMAN.
IRONMAN Hall of Fame:
Year Inductee(s)
1993 Dave Scott
1994 Julie Moss
1995 Scott Tinley
1996 Paula Newby-Fraser
1997 Mark Allen
1998 John and Judy Collins
1999 Valerie Silk
2000 Tom Warren
2001 Dr. Bob Laird
2002 Bob Babbitt
2003 John MacLean/Gordon Haller / Lyn Lemaire
2004 Greg Welch
2005 Jim Maclaren
2008 Team Hoyt – Rick and Dick Hoyt
2011 Mike Reilly
2012 Graham Fraser
2013 Peter Henning
2014 Georg Hochegger / Helge Lorenz / Stefan Petschnig
2015 Lori Bowden / Heather Fuhr
2016 Lew Friedland / Peter Reid
2017 Chrissie Wellington