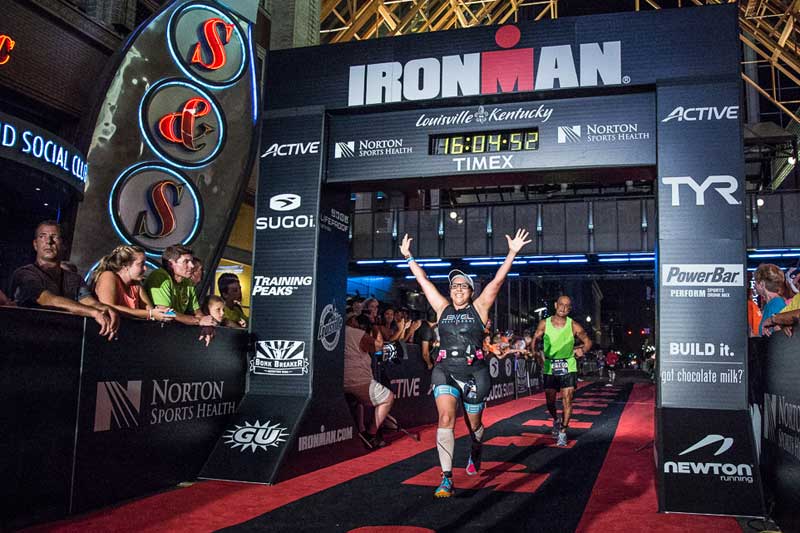 The 'IRONMAN Class of' initiative showcases and recognizes athletes' first IRONMAN finish experience as a new wave of individuals are inspired to become IRONMAN triathletes
The IRONMAN Class of initiative
IRONMAN, a Wanda Sports Holdings company, announced the launch of a new initiative called "IRONMAN Class of" designed to showcase and recognize its dedicated athletes and the moment they first became an IRONMAN® finisher. Whether it's the inaugural IRONMAN Class of 1978 or those looking to join this year's 2019 class, all IRONMAN athletes remember the experience of crossing their first IRONMAN finish line, when a bond is formed with others in the community.
More than 30,000 men and women from all walks of life, backgrounds and abilities commit each year to challenging their limits of what is possible and compete to become an IRONMAN finisher for the first time. Since its inception in 1978, the IRONMAN triathlon (consisting of a 2.4-mile swim, 112-mile bike, and 26.2-mile run) has come to represent the ultimate test of body, mind and spirit for both professional and amateur athletes. IRONMAN is celebrating this exclusive community of IRONMAN finishers, who make up less than 1% of the world's population, through digital IRONMAN Class of badges, and a continual campaign to highlight and celebrate the special moments that have been made for more than 40 years. IRONMAN will also be unveiling social media pages and groups for IRONMAN alumni to join and share their experiences with others who have proven ANYTHING IS POSSIBLE®.
"You never forget your first IRONMAN finish experience nor the months and sometimes years of hard work, dedication and will power that goes into making that moment happen," said Andrew Messick, President & Chief Executive Officer for IRONMAN. "We are proud to celebrate all of those individuals who have had the courage to reach beyond what is believed to be possible."
The IRONMAN Class of initiative, with support from the IRONMAN BECOME ONE™ initiative and IRONMAN U®, will also work to introduce first-time athletes to training resources, coaches, and the triathlon community, helping them to have a great race experience and join their own class. Simultaneously IRONMAN will feature inspirational stories of past finishers, seeking to break down the most common barriers that potential IRONMAN athletes find between themselves and the finish line.