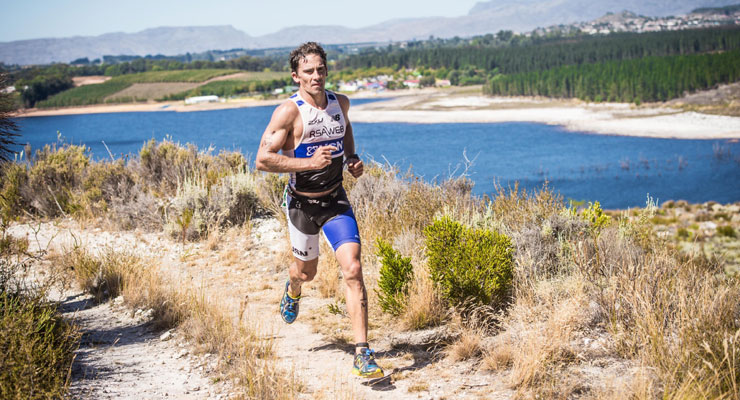 Tension was rife in Grabouw on Sunday, 22 February 2015 when close to 800 eager sports enthusiasts lined up to partake in the multisport event of the year, the TOTALSPORTS XTERRA South African Championship presented by REHIDRAT® SPORT.
South African XTERRA part of Tour
Forming part of the XTERRA World Tour, competitors stood the chance to qualify for the world championship final in Hawaii later this year.
South African XTERRA Warrior Stuart Marais claimed victory in the men's race completing the event in an astounding combined time of 02 hours 32 minutes 47 seconds, while reigning XTERRA World Champion and Totalsports XTERRA South African Champion Flora Duffy of Bermuda secured the women's champion title in an impressive combined time of 02 hours 45 minutes 27 seconds.
"I knew the others needed to get a gap on me going into the mountain bike leg, so my game plan was to go hard in the swim," said Marais.  "On the mountain bike I caught the leaders on the first climb.  Coming into transition I had a 1 ½ minute lead on Brad going into the run.  I could enjoy the first part of the run, when I got to the river crossing I put in some effort and then enjoyed it to the finish.  It's as if the course was tailor-made for me, from hard climbs to free flowing single track.  This is the only XTERRA that I will take part in this year, so this is a phenomenal win for me.  I am really chuffed and grateful".  Bradley Weiss came in second, while Roger Serrano of Spain finished third.  Unfortunately four times XTERRA World Champion Conrad Stoltz had to sit out due to illness.
"I'm completely blown way," said Duffy.  "Having raced the past two weekends, I was actually tired coming into today's race.  I had a great swim, but at the start of the mountain bike my legs just weren't there.  I'm always told that I don't have to feel good in order to go fast.  I just kept reminding myself of that.  The run was tough, but this time round Dan was out on the route giving me splits, that was nice.  Winning here today is really special as South Africa has become my second home.  It was here that I first got into the sport of XTERRA".  Mari Rabie came in second, while Carina Wasle finished third.
The 2015 TOTALSPORTS XTERRA Grabouw presented by REHIDRAT® SPORT boasted with a whopping prize purse increase of R80 000, taking the overall prize purse to an impressive total of R249 000.
Other top international XTERRA Warriors taking part on the day included:  Jan Pyott (Switzerland), Jim Thijs (Belgium), Louise Fox (UK), Daz Parker (UK) and Sandra Koblmuller (Austria).