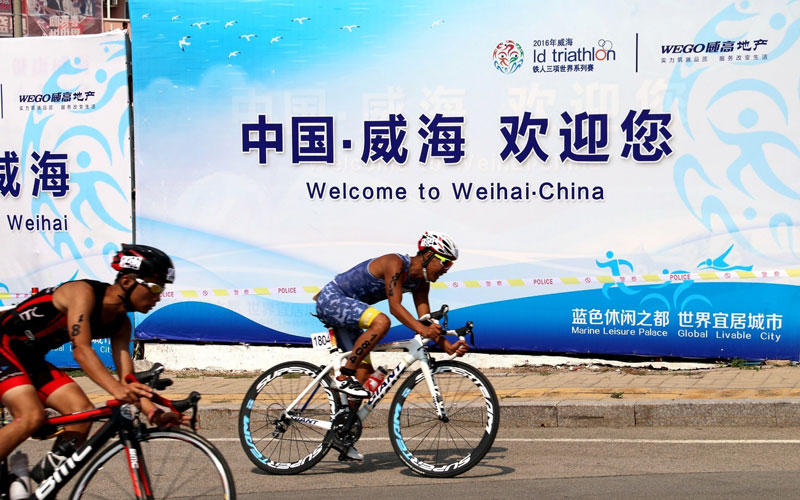 ITU has today announced it has imposed a 10-month ban on both Hao Miao (CHN) and Liwei Sun (CHN). Both athletes committed anti-doping rule violations at an in-competition doping control test at the 2016 Weihai ITU Long Distance Triathlon Series Event for the use of Hydrochlorothiazide (HCTZ).
ITU sanctions two athletes for Anti-Doping Rule Violations
The athletes' periods of ineligibility are backdated to October 31, 2016, at which time they each accepted a voluntary provisional suspension pending the outcome of a hearing. Both Miao and Sun forfeit their results from the men's 2016 Weihai ITU Long Distance Triathlon Series Event. They may resume competing August 30, 2017.
The athletes asserted that the adverse analytical findings were as a result of ingestion of a fructose "candy" used for the purpose of carbohydrate supplementation and provided analysis reports in Chinese confirming that the candy contained HCTZ.
After thorough investigation, six various bottles that had been purchased by the team management for the athletes' use were sent for forensic analysis. A laboratory in China reported that two of these bottles, those containing of pressed fructose candy capsules purchased in 2015, were found to contain significant amounts of HCTZ.
While the athletes were found to have no significant fault in the anti-doping rule violation, it is the responsibility of all athletes to be aware of what they ingest. Therefore, after a careful analysis of their degree of fault and identified shortcomings in respecting this duty of care, a period of ineligibility of 10 months was imposed by the Arbitration Panel.
Following this situation, ITU reminds all athletes to be aware of everything they ingest, especially supplements.
ITU is strongly committed to maintaining the integrity of the sport by ensuring athletes are competing on a level-playing field by abiding to the World Anti-Doping Agency (WADA) Code to help keep triathlon clean. For more on ITU's Anti-doping program, visit http://www.triathlon.org/anti-doping.
View the latest 2017 Prohibited List (WADA).