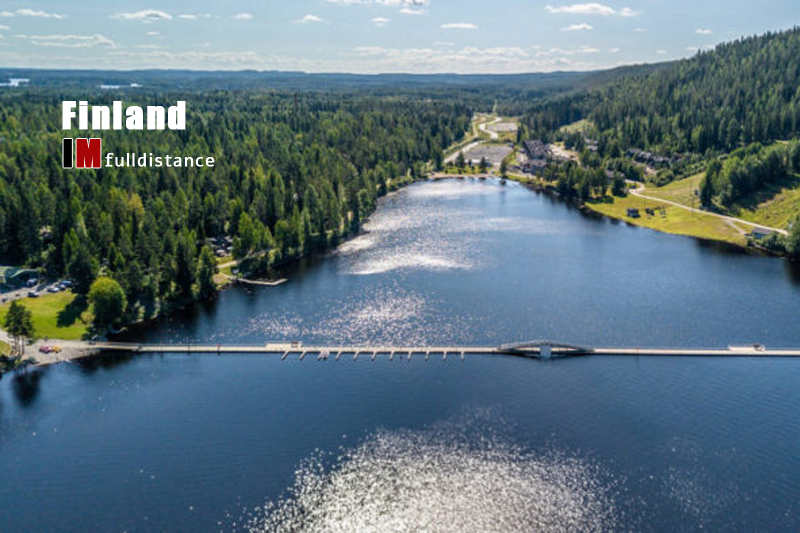 The IRONMAN Group, a Wanda Sports Group company, announced today the addition of the IRONMAN® Finland Kuopio-Tahko triathlon. The inaugural event will take place on August 8, 2020 and becomes the northernmost race in IRONMAN history and the first full-distance IRONMAN triathlon in Finland. In 2018, IRONMAN introduced the Nokian Tyres IRONMAN® 70.3® Finland in Lahti which continues on June 27, 2020.
IRONMAN Finland Kuopio-Tahko becomes northernmost race in IRONMAN history. Inaugural event to take place on August 8, 2020
Tahko, located approximately 70 km (43.4 miles) north of the region's largest city of Kuopio has long been known as a premier winter sports destination. However, triathlon has a history of its own in middle Finland with the first "Finntriathlon Tahko" held in 2014. The new IRONMAN Kuopio-Tahko is building on the success of that event.
"Finland's love for sports is legendary and has produced accomplished athletes and teams across a variety of sports. We are proud to be part of growing the triathlon community in this country that seems to be made for triathlon. There is an abundance of lakes, perfect road con-ditions, an established touristic infrastructure and a passionate team around Finnish triathlon legend Tiina Boman that will oversee the event," said Stefan Petschnig, Managing Director of IRONMAN Europe, Middle East and Africa.
"It is great to add a major international sports event to those already taking place in and around Kuopio. Tahko is one of Finland's most famous holiday and recreation centers and is located in the immediate proximity of Kuopio, a city of over 100,000 residents. Kuopio is following its strategy, and on its way to becoming the capital of good life, which is yet another reason why this type of event fits our profile very well. In addition, the IRONMAN race at Kuopio-Tahko should attract international attention for the area," said Pekka Vähäkangas, Deputy Mayor of Kuopio.
Athletes racing in IRONMAN Finland Kuopio-Tahko will face a single-loop 3,8 km (2.4-mile) swim in the Tahko Bay of Lake Syväri which will also be conveniently located near the finish line area, great for spectators. With a typical water temperature of 17 to 20 degrees Celsius (63 to 68 degrees Fahrenheit) athletes will most likely experience a wetsuit optional swim.
The two-loop 180,2 km (112-mile) bike course takes athletes through the surroundings of Tahko. The rolling bike course includes a total climb of 1100 meters (3,608 feet) and is nestled between the forests and fields of the Middle Finland landscape. The two loops of 85 km (53 miles) are connected to a 5 km (3.1 mile) segment connecting transition to the bike course.
The four-loop 42,2 km (26.2 miles) run course is extremely spectator friendly and allows fans, friends and family to get up close to their athletes. Course conditions will be approximately 60 percent asphalt and 40 percent firm gravel.
"IRONMAN is the most respected brand in triathlon, and finally we have managed to bring a full-distance IRONMAN race to Finland. Tahko is an ideal venue for such an event of international dimensions and we are looking forward to growing the sport of triathlon even further," said Race Director Tiina Boman.
IRONMAN Finland Kuopio-Tahko will offer 40 age-group qualifying slots to the 2020 IRONMAN World Championship in Kailua-Kona, Hawai'i. General registration for IRONMAN Finland Kuo-pio-Tahko will open on November 11, 2019.